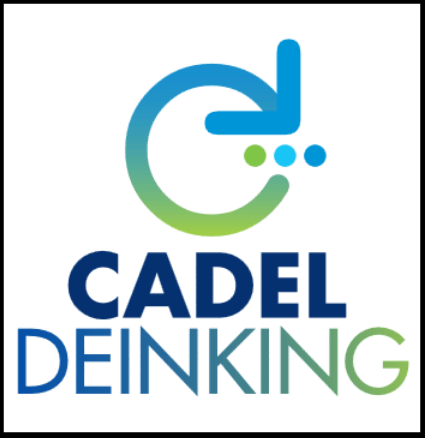 Company Name
CADEL DEINKING S.L
Activity
Unique process that removes printed ink from plastics before obtaining a recycled material.
Address
C/ Artesanos, 4 A – (Alicante) SPAIN - San Vicent del Raspeig (Alicante
EPM Joining Date
22/09/2017
Auditor
Mª Gloria Millán Martínez
Investors email contact
sergio.tamarit@cadeldeinking.com
Presenting Partner
Big Ban Angels
Company profile
CADEL DEINKING is a technical company created to implement an innovative plastic recycling process that can remove printed ink from plastic surfaces in recycling and converting companies.
The technology developed by CADEL DEINKING lets us remove ink from plastic before it is recycled and obtain a product with a quality similar to that of new plastic. It can therefore be used in the same applications as a new material.
This technology is unique in the world, and its patent has been extended to more than 20 countries.
CADEL DEINKING owns a pilot plant in San Vicente de Raspeig (Alicante) that can process the material, following all the steps of industrial production.
In this plant, CADEL DEINKING has demonstrated the viability of the process for companies interested in acquiring the technology, mainly large film printers and recyclers.
The deinking tests carried out in the plant with the customers' material are a key step before licensing the technology and developing the engineering in their own plants.
The companies that choose to install a deinking plant in their factories will see their competitiveness increasing, because they are going to offer their customers a high-quality recycled material.
On the Road to BME Growth
| (thousand of Euros) | 2017 | 2018 | 2019 | 2020 |
| --- | --- | --- | --- | --- |
| Net worth | 1.220 | 1.379 | 2.092,8 | 2.423 |
| Net business turnover | 135 | 1.089 | 1.753,16 | 3.523,41 |
| Financial debt | 1.652 | 3.088 | 3.846,31 | 4.673,94 |
| Ebitda | -126 | 167 | 1.103,01 | 831,73 |
| Net Profit | -52 | 154 | 713,55 | 330,2 |
| Average number of employees | 13 | 11 | 14 | 20 |