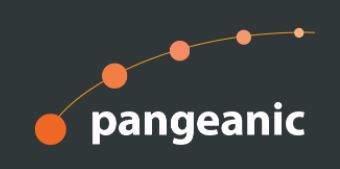 Company Name
Pangeanic B.I Europa SL
Activity
Natural Language Processing, a branch of AI.
Sector
AI - Artificial intelligence
Address
Av. Cortes Valencianas 26-5 oficina 107 46015 Valencia - Valencia
EPM Joining Date
20/07/2021
Founders Manuel Herranz Pérez
Investors email contact
info@pangeanic.com
Presenting Partner
Foro Capital Pymes
Company profile
Pangeanic is a global translation services company with a focus on using AI to speed up and enhance document translation services.
On the Road to BME Growth
(thousand of Euros)
2019
2020
2021*
2022*
Net worth
1.882,13
2.631,06
3.200
4.500
Net business turnover
2.863,57
4.909,16
7.250
14.000
Financial debt
204,47
297,81
700
700
Ebitda
1.068,93
1.154,58
1.500
4.500
Net Profit
628,12
1.000,75
1.300
4.100
Average number of employees
31
36
39
47

* Proyection
Business Model
We offer subscriptions to our private cognitive engines for anonymization, adaptive machine translation, sentiment analysis, content extraction or entity identification, with or without human touch. We create data for AI systems (the fuel of the 21st century) in a scalable way.
Competitive advantage
We combine the scalability and experience of multiple NLP processes in a single platform and solution.
Scalability
Very high, already working with 2 large FAMAG + attractive subscription model for US, Japan, Europe.