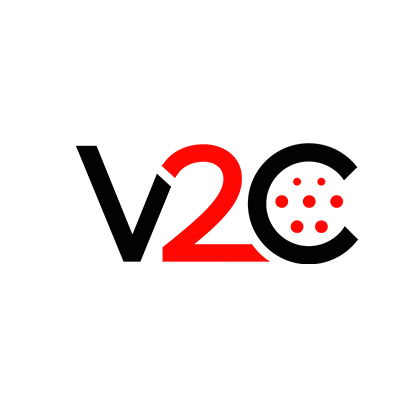 Company Name
Negocios Inteligentes 7Experience, S.L.
Activity
Development and manufacture of e-Chargers with Spanish and European technology for electric vehicles.
Address
Avinguda Camí Nou, 268, Xirivella, 46950, València, España - Xirivella
EPM Joining Date
24/10/2022
Founders Victor Sanchis Valero/Luis Cejalbo Fornells
Investors email contact
carlos.vidal@v2charge.com
Company profile
V2C designs and produced e-Chargers with Spanish and European technology for electric vehicles, effectively reducing charging time and cost. It is a company that is committed to the future, sustainability and innovation through electric recharging.
The company offers intelligent solutions of the highest technological quality. V2C's portfolio includes chargers that meet the charging needs of homes, businesses and public roads. It also guarantees innovative software solutions such as V2C Cloud or V2C Payments, platforms that allow the user to control the charging in real time and get the maximum economic benefit from their e-Charger.
Over the last few years, V2C has experienced solid growth to a worldwide presence. V2C smart chargers are present in more than 15 international markets such as the United States, China, Australia and South Africa. 
With Valencian R&D and its own production capacity, V2C has marketed more than 12,000 e-Chargers worldwide and has developed a strategic plan to sell more than 100,000 in the next five years. In addition, the company is working on new lines of development -batteries, solar inverters, fast and bidirectional charging- to lead the change in energy consumption in homes with 0 emissions.
| (thousand of Euros) | 2020 | 2021 |
| --- | --- | --- |
| Net worth | 599 | 1.725 |
| Net business turnover | 2.312 | 2.927 |
| Financial debt | 204 | 184 |
| Ebitda | 248 | 209 |
| Net Profit | 214 | 137 |
| Average number of employees | 27 | 36 |
Business Model
Design, development and manufacture of chargers for electric vehicles
Competitive advantage
V2C has local talent, Valencian R&D and its own production capacity. The company integrates the entire value chain:
- Research, development, design and manufacture of smart chargers.
- International sales
- Services and large network of authorised installers
- Technical support
Scalability
V2C is taking another step on the road to e-mobility. It is working on new technological solutions to create the new zero-emission home energy ecosystem: batteries, solar inverters and fast, bi-directional charging.