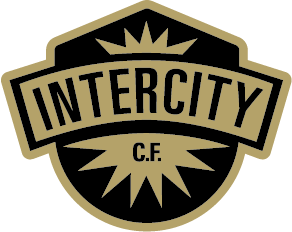 Company Name
CLUB DE FÚTBOL INTERCITY
Activity
2.0 Football Club
Address
CALLE SAN ANTONIO, S/N – POLIDEPORTIVO MUNICIPAL - SAN JUAN DE ALICANTE
EPM Joining Date
15/12/2020
Founders SALVADOR MARTÍ Y JAVIER MIRA
Investors email contact
inversor@cfintercity.com
Company profile
Football club in alicante with a team playing in the Spanish Third Division with the only goal of promoting and making history globally as a 2.0 club.
On the Road to BME Growth
| (thousand of Euros) | 2018 | 2019 |
| --- | --- | --- |
| Net worth | -43 | 128 |
| Net business turnover | 69 | 707 |
| Financial debt | 00 | 00 |
| Ebitda | -168 | 04 |
| Net Profit | -226 | 03 |
| Average number of employees | 05 | 06 |
Investment Rounds
| Date | Status | Amount | Minimum Ticket |
| --- | --- | --- | --- |
| 15-12-2020 | Open | 600.000 | 10000,00 |
| 15-12-2020 | Open | 1.600.000 | 0 |
Business Model
Our management model 2.0 will allow us to gain a competitive advantage, thanks to the financing model and the support of all shareholders.
With a global management model with a wide number of shareholders, we make sure that we do not get to a situation of irreversible indebtedness like it is currently happening to many clubs. This is due to the fact that, unlike the traditional method of getting financing through an entity or single businessperson that decides to manage the club and being the only source of income and with unilateral decision-making power, CF Intercity has the economical support of many investors, giving solidity and protection to the project so it does not have to get into debt.
When we talk about a management model 2.0 we refer to a way of working that enables us to reach the necessary resources in order to build a high level and competitive team in each category, with the only objective of getting to higher categories and incrementing our revenue significantly. Thus, we will not have to rely on public money or sponsors as our only source of income, and we will be able to continue to be the owners of our movements and decisions.
Competitive advantage
We are witnessing the first Spanish football club preparing to enter the Stock Market within a secondary market. A historic milestone for both our national sport and the market and investments. We are pioneers.
 It is true that, like many other big clubs, we also focus on the training, professional development, search for opportunities, continuous improvement through qualified trainings, and securing optimal facilities that, all together, will help us create an ethical company culture.
 CF Intercity is a global football club whose investment comes from its shareholders that, from around the world, see how its value continues to grow day by day thanks to sporting, growth and social achievements.
 Currently, Spanish teams need to be promoted to another category to generate income, most of it coming from sponsorships or television. This income is usually insufficient in the amateur categories and often triggers an extra effort that clubs need to make to support themselves financially and avoid getting into debt.
 CF Intercity breaks this paradigm as it presents a business model that allows them to be prepared for any change or challenge that they might face.
Scalability
Expansion of infrastructures to enhance the quality of the services and maximization of the use of spaces orientated to facilitate the fulfillment of set goals such as promotions to higher categories.

The exponential increase of the business will run parallel to the achievements and promotions of category achieved, invested and managed by professionals in the sector in order to position themselves among the best ones in the rankings and consolidating the team as a competitive alternative to other big teams. Different geographic and demographic aspects of the environment where CF Intercity is located makes it very attractive for obtaining and keeping talent.

Thanks to Management 2.0, we have the opportunity to grow on a global level having unlimited growth margins in relation to the club´s current position.
Based on the contributions, the obtained results and the club´s management, we will be able to grow both horizontally and vertically in the optimal directions for meeting our objectives. Understanding that this growth is what will be reflected in the valuation of the club at each stage.